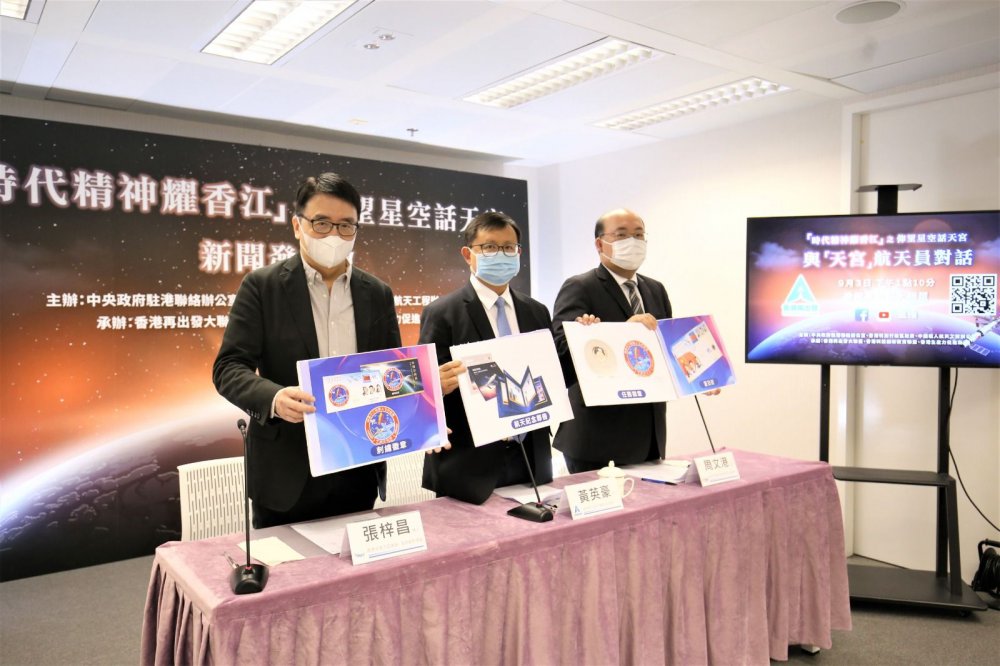 At 27th August 3 PM, Hong Kong Coalition, Hong Kong STEM Education Alliance and Hong Kong Productivity Council jointly held a press conference introducing the activity - "Times Spirit in Hong Kong - Look upward skies and talk with Tiangong, a dialogue between the earth and heaven", which is to be held at 3rd September 1:10 PM, and publishing a Hong Kong adolescent "ask heaven" report. Dr Kennedy Wong, Deputy Secretary-General of Hong Kong Coalition said, with coordination with Office of China Manned Space, Nie Haisheng, Liu Boming and Tang Hongbo, three astronauts working at Tiangong Space Station will have a talk with Hong Kong youth. Viewers can watch the probramme on the Internet platforms of the above three organisations, as well as RTHK, HK01, www.speakout.hk, OrangeNews.hk, dotdotnews.com and www.hkcd.com.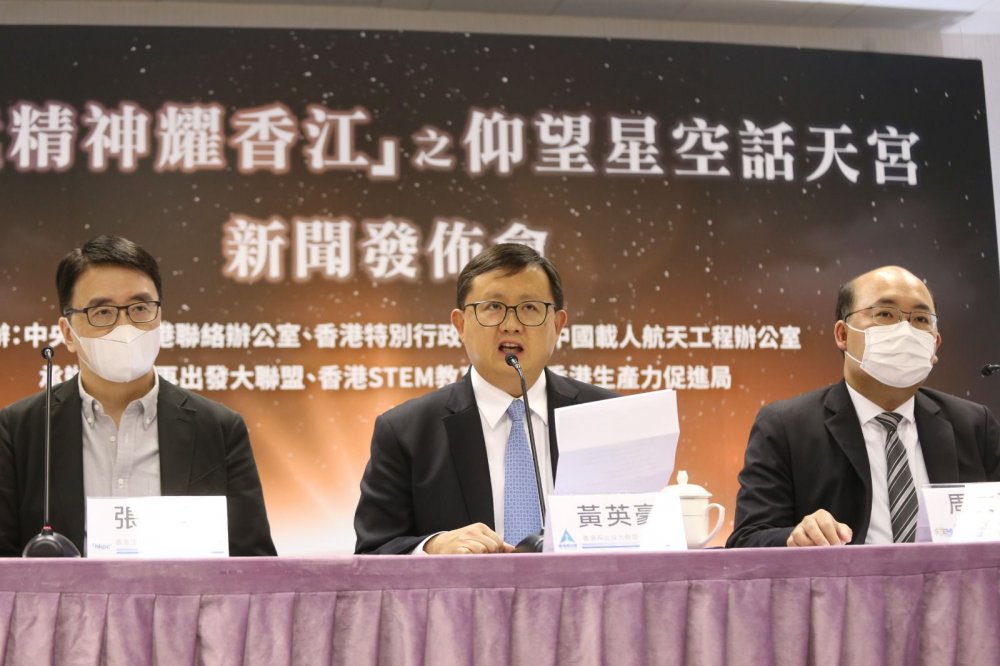 Dr Wong said this activity is organised by Liaison Office of the Central People's Governent in the Hong Kong S.A.R., Hong Kong Government and Office of China Manned Space. He hopes Hong Kong citizen will recognise China's great development, feel proud of Chinese identification and enhance confidence in the development of China and Hong Kong.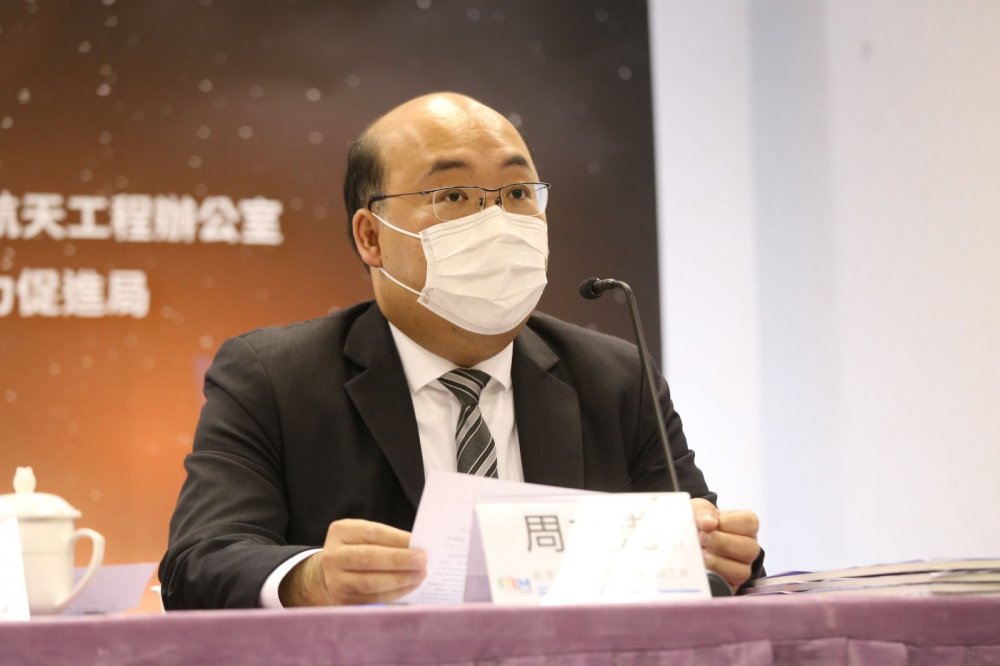 Dr Chow Man Kong, Vice-chairman of Hong Kong STEM Education Alliance said, the question collecting website has received a lot of questions and best wishes to astronauts and China Manned Space Project from students from Hong Kong primary schools and high schools. He hopes more Hong Kong citizens will participate in the activity and win prize.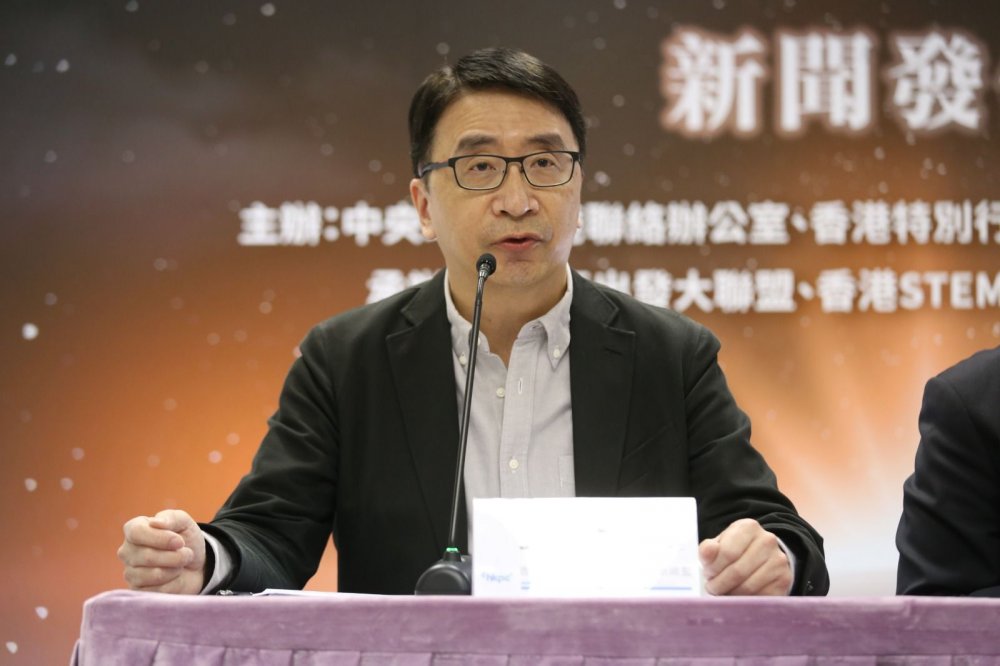 Dr Lawrence Cheung Chi-chong, Chief Innovation Officer of Hong Kong Productivity Council said, Hong Kong education, as well as innovation and technology sectors have close relationship with China Manned Space Project. "Hong Kong is good unless China is good".
[2021-08-27]