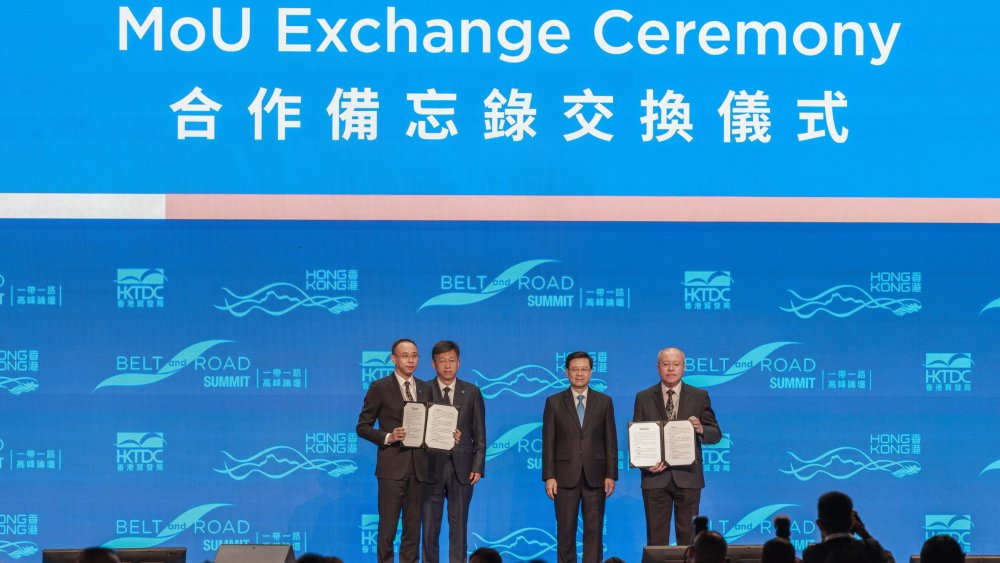 HONG KONG – Twenty-one memorandums of understanding (MoUs) were signed during the 8th Belt and Road Summit in Hong Kong which concluded on Thursday.
The MoUs cover a range of areas including renewable construction resources, sustainable energy, research and development, infrastructure and logistics, according to the summit organizers.
Arthur Lam, co-founder and CEO of a Hong Kong-based startup specializing in intelligent building solutions, was thrilled that his company made its first step into the Middle East market.
During the just-concluded summit, his company, Negawatt Utility Limited, signed a cooperation MoU with the Catalyst, a startup technology accelerator based in Masdar City FreeZone in the United Arab Emirates (UAE).
The two-day summit saw over 280 investment projects matched, covering energy, natural resources and public utilities as well as innovation and technology
The two sides will step up cooperation in technologies related to smart city development, an area that the Middle East and China both pursue, said Suleiman Ali Amin, managing director of the Catalyst.
"The exchange is reciprocal. It's not just technology companies coming from Hong Kong to the Middle East. It's vice versa as well," he told Xinhua after the signing, adding that the Belt and Road Initiative (BRI) has greatly facilitated these exchanges.
The two-day summit also saw over 280 investment projects matched, covering main fields such as energy, natural resources and public utilities as well as innovation and technology.
To explore fresh opportunities in emerging markets under the BRI, the summit for the first time set up a Middle East forum, featuring speakers from the UAE, Qatar, Egypt and more.
Organized by the Hong Kong Special Administrative Region government and the Hong Kong Trade Development Council, the summit was themed "Prospering on a Decade of Collaboration," in celebration of the 10th anniversary of the BRI.
The event, which brought together some 90 government officials and business leaders from more than 70 countries and regions along the Belt and Road, garnered significant attention, attracting some 6,000 participants from around the world.
The BRI, a reference to the Silk Road Economic Belt and the 21st Century Maritime Silk Road, was initiated by China in 2013 to build trade and infrastructure networks connecting Asia with Europe and Africa on and beyond ancient Silk Road trade routes.
Source: China Daily [2023-09-15]