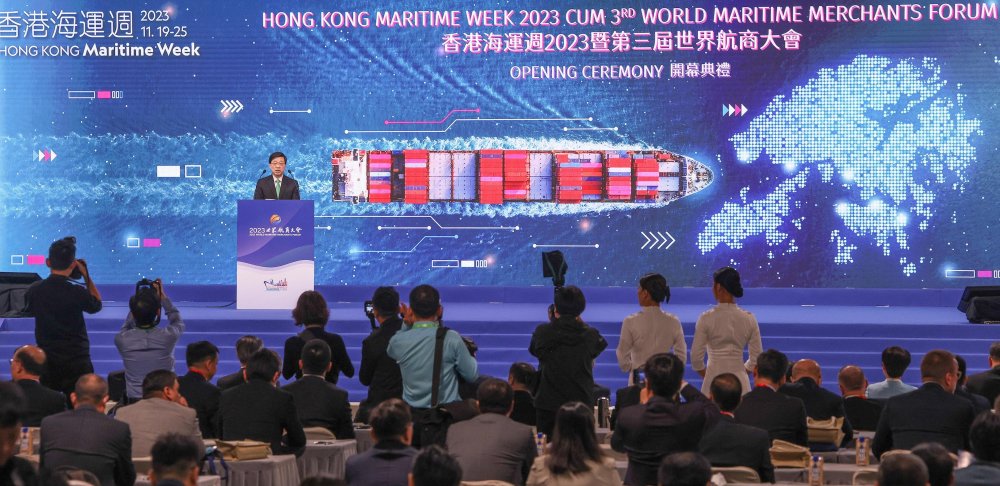 Officials from the central government are confident that Hong Kong's business environment will improve as the city strives to re-energize the maritime industry at a time when the industry's prospects are clouded by political and economic uncertainties unlike anything seen for decades, Chinese mainland and Hong Kong government officials said.
For the first time, the Transport and Logistics Bureau of the Hong Kong Special Administrative Region government has joined hands with State-owned enterprise China Merchants Group to launch Maritime Week and the World Maritime Merchants Forum in November. The forum is expected to attract 900 maritime experts and professionals from around the world to engage in around 50 activities that will be held during this week.
Zheng expressed his unwavering confidence that Hong Kong's status as an international shipping hub will be solidified and elevated to new heights
"The geopolitical situation has become more uncertain, and the global economy is under more stress. Trade and other economic activities are being sacrificed for political ends. Globalization has been set in reverse gear. The result is a compounding of political and economic uncertainties that the world has not seen for decades," warned Leung Chun-ying, the former chief executive of the HKSAR and vice-chairman of the National Committee of the Chinese People's Political Consultative Conference.
"We will focus also on depoliticizing international economic activities, which hinders both international trade and investment," Leung argued.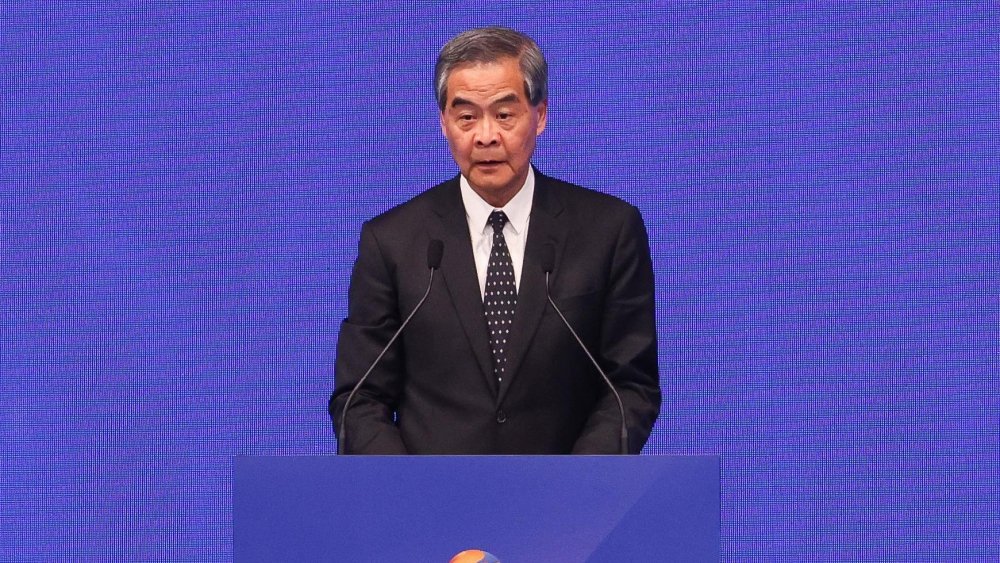 "The shipping industry plays a pivotal role as a vital conduit within the global trade network and serves as a reliable gauge of the world economy," said Zheng Yanxiong, director of the Liaison Office of the Central People's Government in the HKSAR, during his address at the World Maritime Merchants Forum on Monday.
Zheng highlighted Hong Kong's current prospects, stating, "Hong Kong is currently better positioned than ever before to propel its own growth, capitalizing on its unique strengths of being backed by the Chinese mainland and having robust global connectivity."
He expressed his unwavering confidence that, as Hong Kong's business environment continues to improve, its status as an international shipping hub will be solidified and elevated to new heights.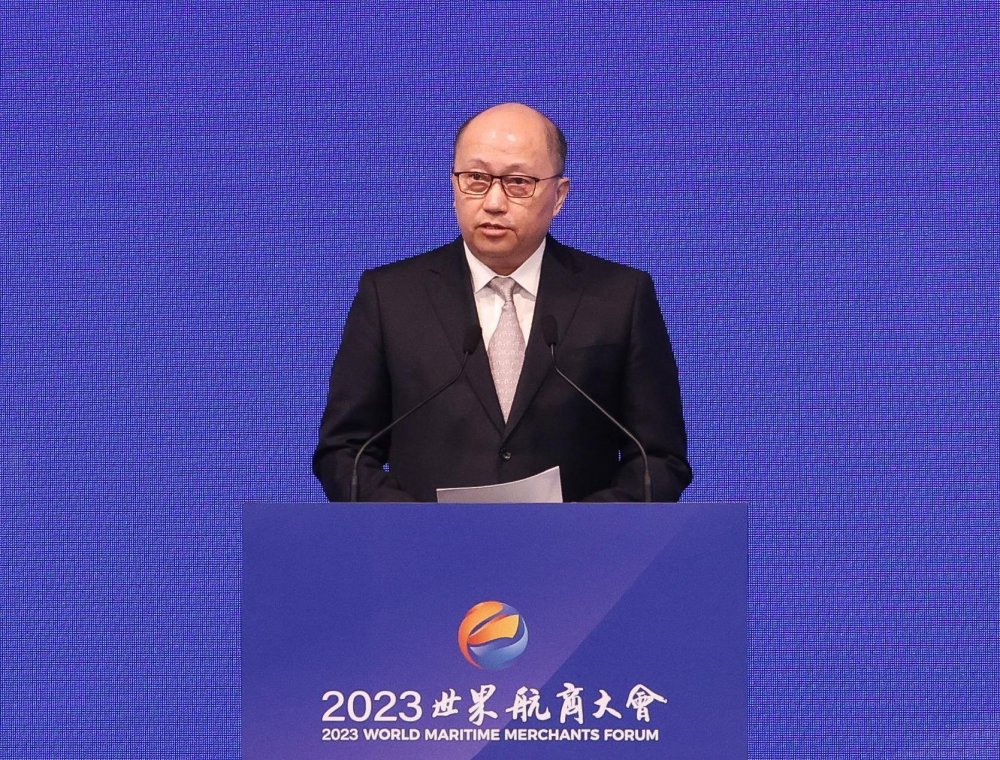 "Shipping serves as a crucial cornerstone for the advancement of international trade, and merchants play an indispensable role in propelling the growth of the shipping industry," Vice-Minister for Transport Fu Xuyin said in his address to the forum.
Presenting a visionary outlook, Fu unveiled a set of four initiatives that encompass enhancing the resilience of the shipping industry, upholding innovation leadership, adhering to green and low-carbon principles, and emphasizing a commitment to openness and cooperation.
ALSO READ: Chan: HK to optimize its global position in APEC
At the conference, Hong Kong Chief Executive John Lee Ka-chiu said that the Transport and Logistics Bureau will publish a detailed action plan to develop Hong Kong as a leading international maritime center in the coming weeks. "The plan will enhance high-end maritime services, facilitate transformation towards zero emission, promote smart and digital initiatives in the industry, and promote global exchanges."
The chief executive added that the administration will enhance logistics cooperation with other Guangdong-Hong Kong-Macao cities and strengthen ties with cities on the west bank of the Pearl River, leveraging key infrastructure such as the Hong Kong-Zhuhai-Macao Bridge to facilitate efficient cargo transshipment via Hong Kong.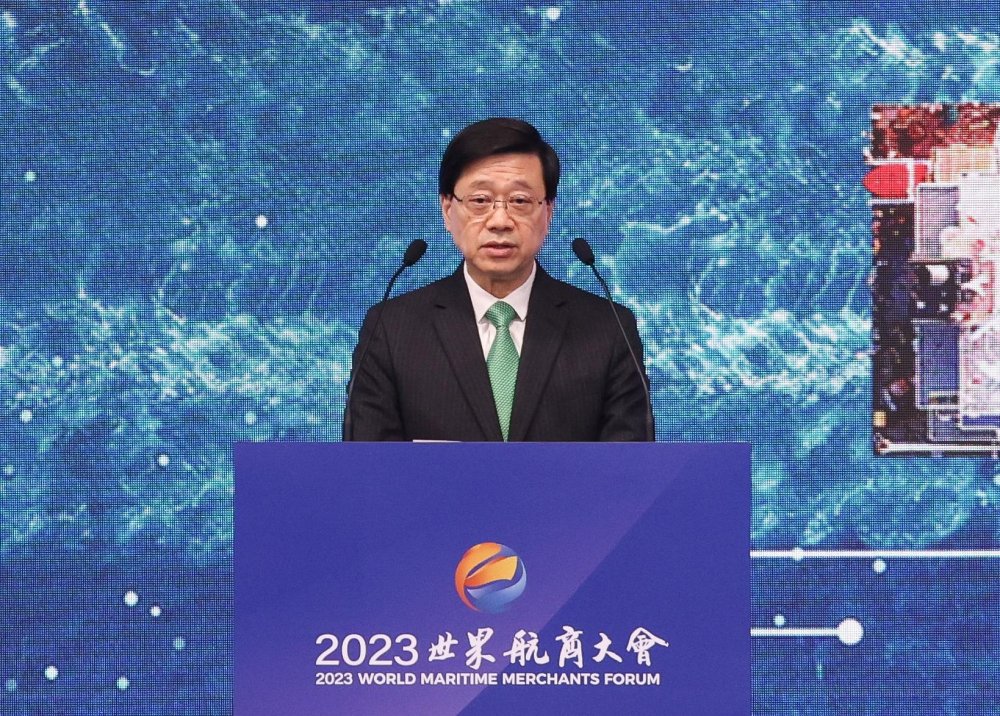 In order to drive the green transformation of the maritime industry, the government will soon kickstart a feasibility study into providing green methanol bunkering, for both local and ocean-going vessels, so as to develop Hong Kong into a green maritime fuel bunkering center. It is now studying an action plan for the construction of bunkering facilities and development of supply chains in the coming year.
"In the near future, application of smart technologies will disrupt shipping production and operation," said Miao Jianmin, chairman of China Merchants Group Ltd and China Merchants Bank Company Ltd. "Intelligence and autonomous shipping will turn into a reality, and the green revolution will bring changes to the (entire) industry that will accelerate carbon reduction."
READ MORE: HK residents urged to be vigilant against move to sow discord
"We look forward to improving efficiency and profitability with intelligent technologies and business models with digital thinking," Miao added.
The maritime and port industry is important to Hong Kong's economy. Government data shows that the industry directly contributes 4.1 percent, or over HK$110 billion ($14.1 billion) to the city's gross domestic product. The industry also accounts for 2.1 percent of total employment, providing over 78,000 jobs. Over 90 percent of total freight volume entering or leaving Hong Kong relies on water transport.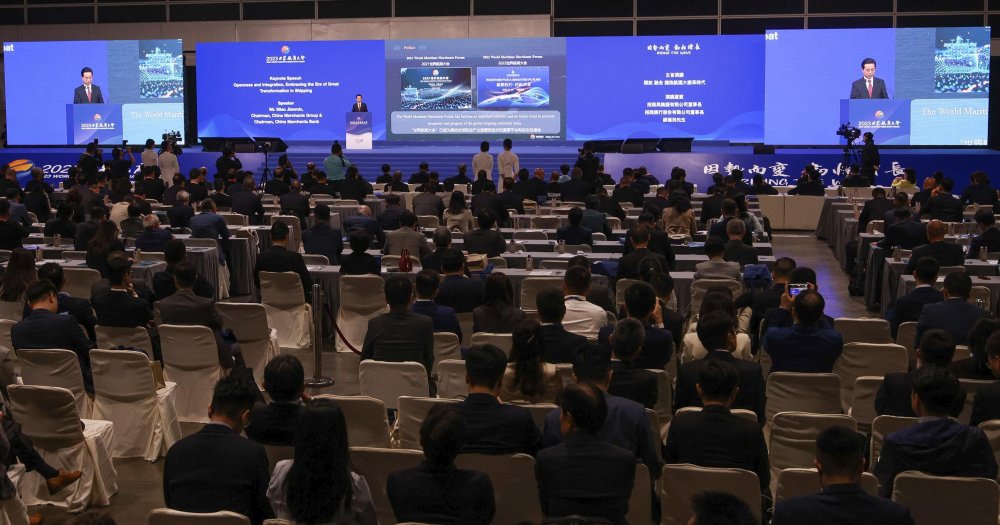 Hong Kong also boasts a comprehensive maritime industry ecosystem, with over 240 weekly international container vessel sailings that provide extensive connections to over 460 destinations worldwide. The city is home to over 1,100 port and maritime companies offering a wide range of comprehensive maritime services.
Source: China Daily [2023-11-20]